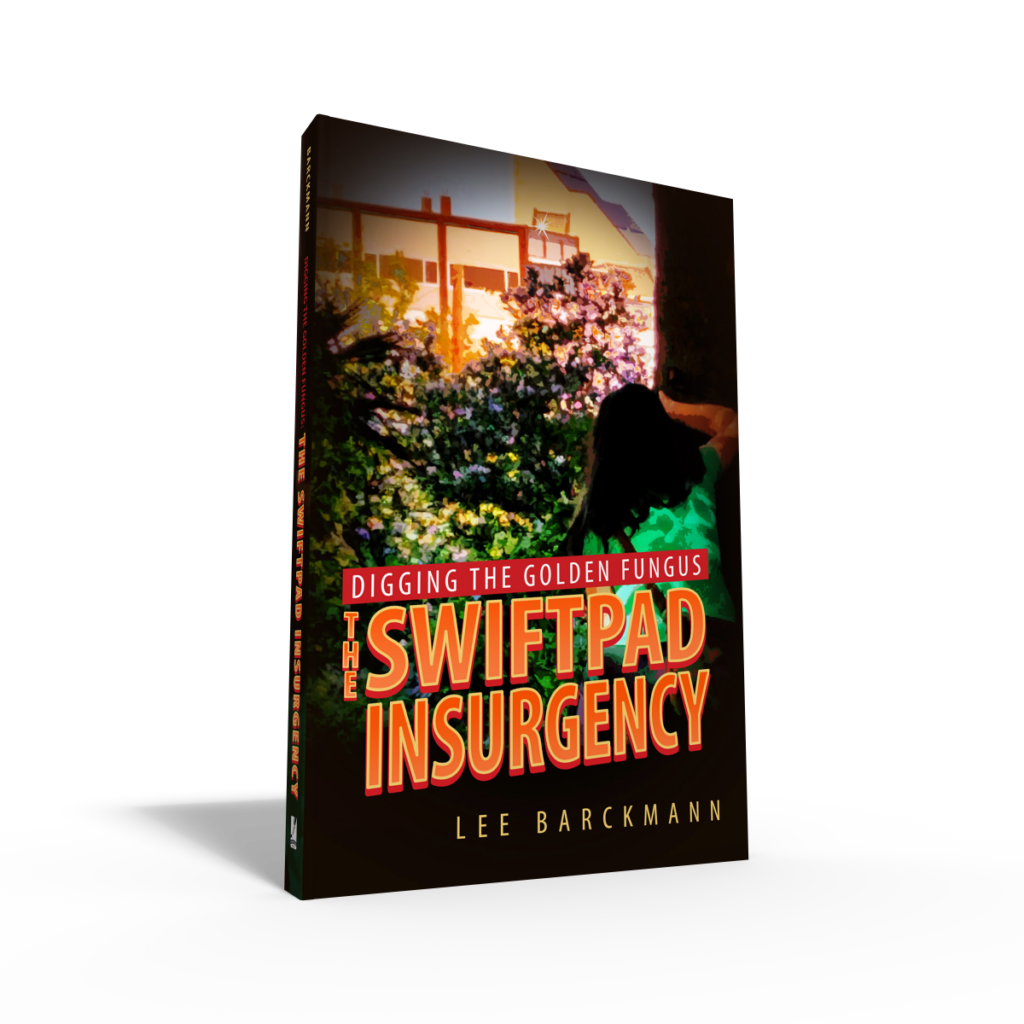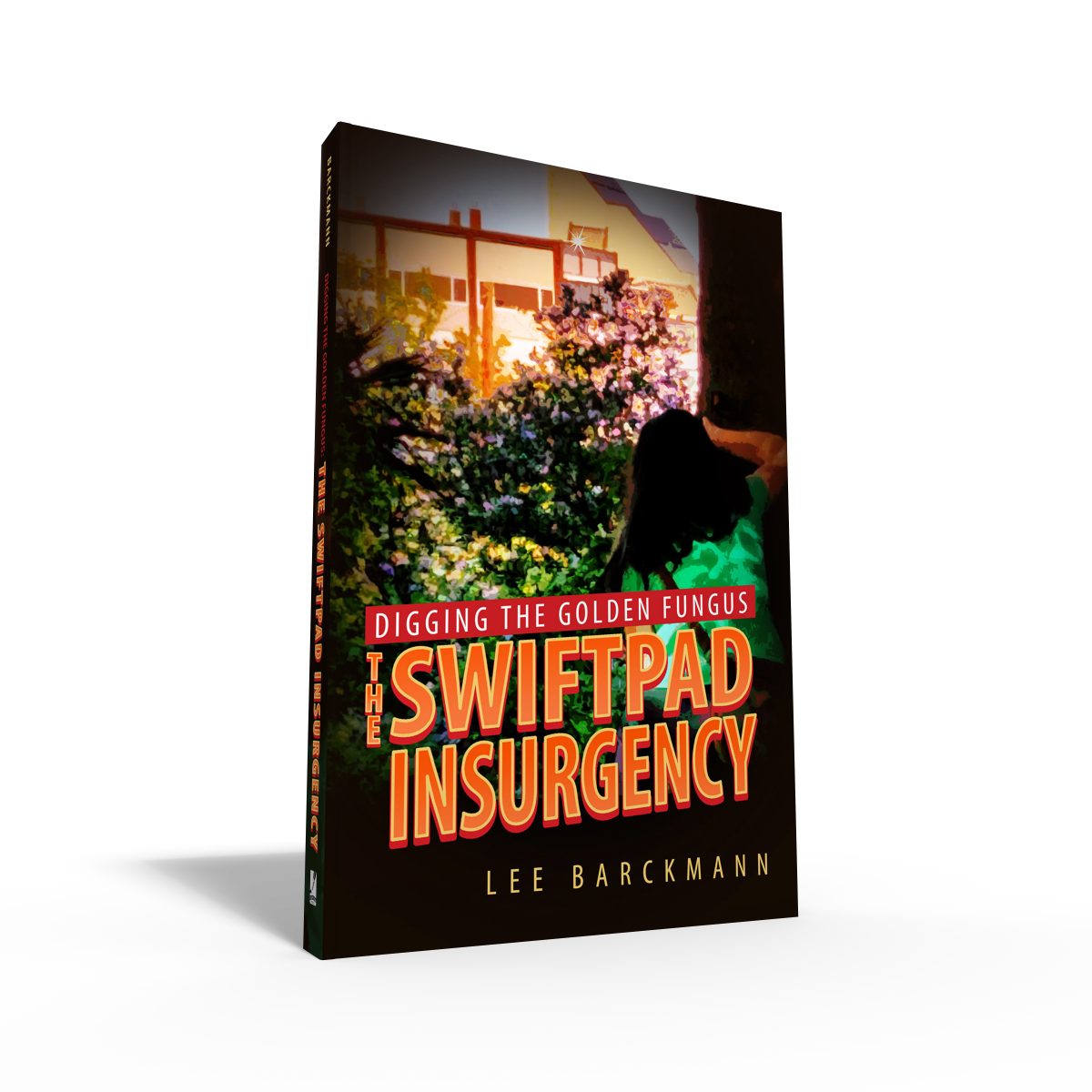 THE SWIFTPAD INSURGENCY, the second book in the SwiftPad trilogy, follows the founders and original crew of the Portland-based social media application SwiftPad. Nate Schuette, who wrote a sensational novel thirty years earlier (see Barckmann's novel Farewell the Dragon), shows up in Portland with Paula Flayer, his promiscuous seventy-five-year-old girlfriend who has not physically aged since her late twenties. But Ben Cadez, former Nixon operative and Paula's one-time lover, also wields the power of the youth-preserving Golden Fungus and is now a Republican Candidate for President. They are all in the crosshairs of a deranged and corrupt President, and Portland must decide whether to co-op or fight.


"Digging Up New Business: The SwiftPad Takeover" was the first book in this mind-blowing trilogy. Now, readers are given this sequel (with a bit of a prequel that takes us back to the Baby Boomer generation), that will have you hanging on every word.
Corruption, conspiracy theories that are even more mysterious than any JFK scenario you can think of—you name it, the unending imagination of this writer knows no bounds. Having this dictatorial government is one thing, but the writer even created a para-military group called (V)ICE, where 'V' stands for Vagrancy, that's sent out to arrest the homeless and send them to camps in the desert.
As a reader who loves the unknown and the twists around every bend, this author has provided that and more, I swear, in each and every chapter. There is one more book to be savored in this incredible trilogy and I, for one, cannot wait to read it! If there's a better thing that can be said about a book, I know not what that could be."
Amy Lignor for Reader Views (04/2021)            (Amy's full review)
"SwiftPad has now taken on a life of its own, spurring arguments between warring factions of opinionated phone addicts all over the world and, ultimately, spiraling out of control. This newly fractured international fearscape mirrors certain events taking place among real-world media outlets today, and raises the stakes for SwiftPad founders Kip "Chubby" Rehain and GG Oglethorpe. When America's leader—a trash-tweeting president taken over the edge by one too many liberal dissenters—paints a massive bullseye on Kip and GG's hometown of Portland, they'll have to assemble all of their allies to stop the city—and nation— from crumbling down upon itself."
Red City Review